The District of Columbia will soon release the latest update of the local energy code for public comment. Typically reviewed and improved every five years, the city's energy code is one of the most stringent in the country. This latest version has an added feature that offers a voluntary path to net-zero energy (NZE) buildings. Appendix Z, as the NZE code is called, offers District building owners and developers insight into what the future of building requirements could look like. A NZE building described by Appendix Z is "a highly energy-efficient building that produces onsite, or procures through the construction of new renewable energy generation, enough energy to meet or exceed the annual energy consumption of its operations."
The District calls for design elements that use three complementary approaches to achieve NZE performance including: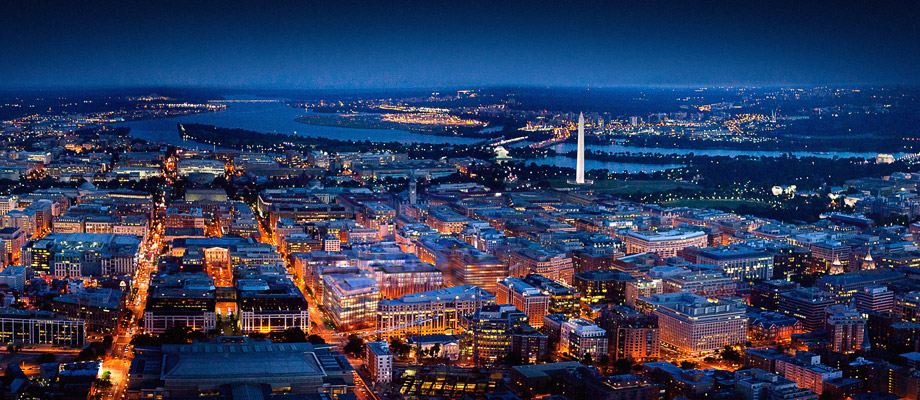 Reducing building energy demand for heating and cooling through the use of passive design and improved envelope performance techniques.
Reducing total building energy demand through the installation of high efficiency mechanical, lighting and plug load systems.
Supplying remaining building energy needs from a renewable source of energy.
"We already know what net-zero code looks like," explained David Epley, Green Building Manager at the city's Department of Consumer and Regulatory Affairs. "Appendix Z describes the code, gets it out into the world, and helps people see where we're going to be in 10 years."  The code will require design teams to demonstrate the building will comply with energy modeling before construction and that it actually does comply after occupancy through building energy use data and measurement.
The District of Columbia and surrounding suburbs is currently home to a number of net-zero verified or emerging buildings.  Epley hopes that will number will grow with the release of the new Appendix Z even though the energy code will be voluntary.  To help project teams learn and be more open to following Appendix Z, Epley is working the DC Sustainable Energy Utility and others to determine appropriate programs that will encourage more projects to follow the code. These could take the form of financial incentives for setting and achieving NZE goals, technical assistance, expedited permitting or reduced fees.
Nationally, NZE is gaining steam with 700% growth in the number of verified and emerging projects since 2012, according to tracking by New Buildings Institute (NBI). Verified buildings have provided 12-months of energy use data that allows NBI to confirm that the net-zero energy goal has been achieved. Emerging projects are those that have a stated net-zero goal, but are still working toward it for a variety of reasons including that the building is still under construction or lack of 12-months of measured energy data.
"Getting to zero is a process," explains NBI CEO Ralph DiNola. "These are ultra-low energy buildings in all cases, but achieving the zero energy goal can take time especially in dense urban areas like the District where roof space to site renewables can be challenging."  Appendix Z addresses that issue with an off-site renewable energy procurement provision that allows a minimum requirement for solar panels onsite and the remainder met with a power purchase agreement, connection to a renewable energy microgrid, or connection to a low-carbon neighborhood thermal energy system.
By nature, the energy code development process is measured and can take a long time. But once Appendix Z is released, there is no reason that the building community cannot pursue NZE buildings on their own, according to Epley. The code aligns with other District of Columbia policies such as the Clean Energy DC Plan and Green Buildings Act, which provide a broader view of where the city is headed, and Epley expects the new Appendix Z will help lead the District's built environment to that net-zero conclusion.